Art students stay winning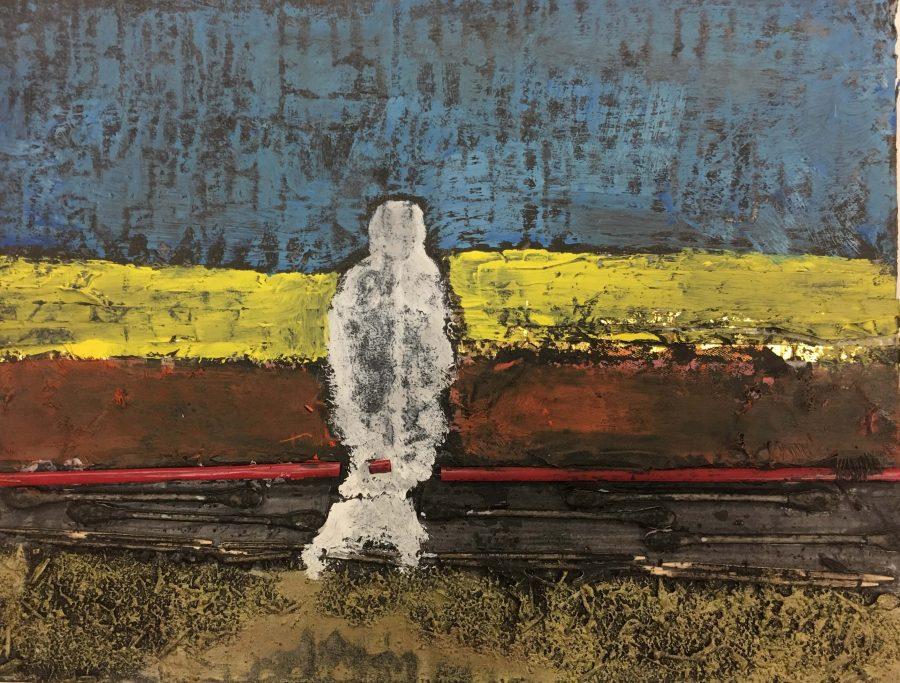 To be an artist takes talent, determination and a lot of patience. These qualities embody any great artist and school is full of them.
"It's an exciting time for our department and our students," art and film teacher Josephine Braun said, "I feel accomplished knowing that our students work is being exhibited and acknowledged."
In September, students submitted their artwork to the Scholastics Art & Writing Competition. There is a regional award ceremony for students that receive anything from Honorable Mention to a Gold Key. The Gold Key recipients go on to compete for a spot at Nationals which takes place in New York City.
"I was shocked to hear that I won an award at Nationals since I am only in art foundations," junior Maria Chodnicki said.
Chodnicki is Braun's first student to win a Gold Medal at Nationals. Junior Emma Heidrich, under the supervision of her Visual Technology teacher, Michael Allore, placed top ranked as well.
"I was so surprised when Mrs. Braun came into my class jumping up and down in excitement, but soon after I was jumping along with her," senior Jessica Matthes said.
Matthes, supervised by Nancy Druia, received the prestigious American Visions Medal for her sculpture piece.
Not only are the art students on top of their game, but recently the results for the state wide film festival DAFT, Digital Arts Film & Television, were released where 29 student videos won awards.
"These last two years, film has become more of a film class rather that a study. The students are doing amazing and have so much to say. Winning so many awards is just a confirmation that we are headed in the right direction," Braun said.
*Listed below are the students who won awards in DAFT.
John Chown, Dustin Johnson, Alisha Newsom, Sydney Hill, Nathaniel Valdenor, Sophia Hall, Reilly Lewis, Sabrina Hall, Giovanna DiMaria, Rebecca Wagener, Mark Zubeck, Zach Kratochwill, Valeria Ramon, Livia Afeltowicz, Noah Paraventi, Ethan Jajjo, Adam Martin, Logan Poe, Lindsey Saylor, Justin Gallinagh, Casey Tapia, and Jacob DeBeau.