Marvel's "Iron Fist": Yay or nay?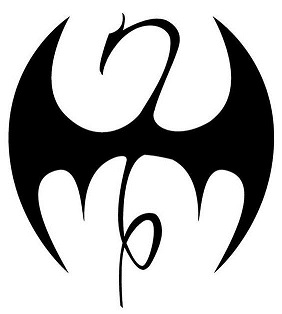 Hang on for a minute...we're trying to find some more stories you might like.
Possible spoilers ahead.
Yet another brick in Marvel's constantly expanding wall, "Iron Fist" is the last Netflix show ahead of the big Defender's team-up in the summer.
The show aired on Friday, March 17, which was perfect timing for a weekend binge watching marathon. Like other Marvel shows, it consisted of 13 episodes of about 50 minutes each.
It takes a while for the plot to start up, as Danny Rand arrives in New York after being presumed dead for 15 years. In the initial five episodes, the direction of the show is rather unclear.
Is it going to be about Danny reestablishing himself at Rand?  Is it going to be about Danny's struggle against The Hand? Will there be a new villain?
As a consequence of the uncertain plot, the main villain of the show also leaves the audience puzzled. In the beginning, it seems like the Joy and Ward are the villains, then it seems like Madam Gao, then it's Harold, Bakuto, until it's finally back to Harold in the last episode.
If one looks at the best Marvel Netflix shows to date, "Daredevil" (Season one) and "Jessica Jones", the main bad guy is pretty much clear from the beginning. This allows the show to dive deep into how the characters think and feel, as well as developing the plot further.
"Iron Fist" suffers from underdeveloped characters as a result. The protagonist, Danny Rand, for example: even at the end of the show, the reasons for his return are unclear (it's implied he wants to find out what happened to his parents, but that's not 100% confirmed).
That's not to say Danny's character is bad— it's not. The problem is viewers might find themselves questioning his motivation and decisions at times. Of course, that's something "The Defenders" or the second season of "Iron Fist" may develop in the future.
Joy also fluctuates a lot as a character. It seems like the writers didn't really know what to do with her. It's quite unclear whether she's on Danny's side or not. In the beginning, for example, she tries to get Ward to trust him, but then she also tries to push him away from the company. Also, at the end, she criticizes her father for framing him and then blames Danny for everything that went wrong when he was clearly trying to help, even trying to sacrifice himself for them.
Colleen Wing, though, makes up for that. She's a strong character, who was able to defend herself and even help Danny as an equal at times, even though he spent 15 years of his life training with monks in a magical city. Her dedication to her dojo is also admirable, as she was willing to do whatever it took to keep it running, even going as far as participating in underground cage fights.
The story as a whole  holds up. Despite the slow start, it is very much an entertaining show, managing to develop the Marvel Cinematic Universe even further. The slow start was criticized by some, but it really fits in this show, as Danny needed time to settle in New York and the audience needed time to at least loosely understand what was at play. The show definitely takes off in the second half of the season, too, something the critics did not get to see prior to release, which may justify its low score on Rotten Tomatoes with them (only 18% of critics liked it) when compared to the audience (82%).
The verdict: it's not as good as the first season of Daredevil, but surely better than the second. If you liked any of the previous Marvel Netflix endeavors, you should give this one a shot.