Terror attacks cause panic
Security policy in spotlight due to school and national safety concerns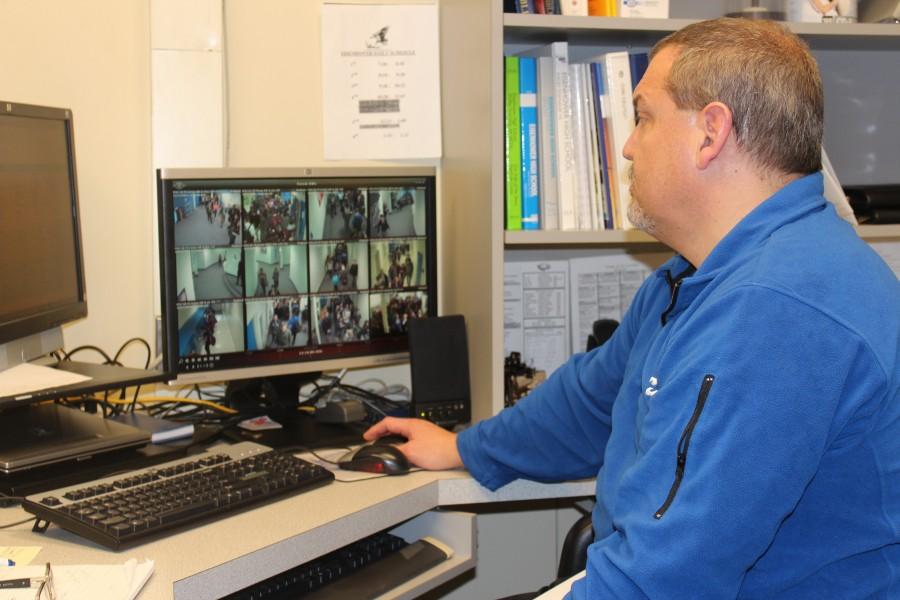 From terror in Paris, devastation in Sandy Hook and recent tragedy in San Bernardino, national, local and school security is under a microscope again as those responsible for safety look to improve regulations.
"It makes us all feel that [we] really have to stay on our toes and really be vigilant in keeping our eyes open and paying attention to what is going on around us," principal Nanette Chesney said.
With more than 280 mass shootings in 2014 and 354 to date in 2015, according to gunviolencearchive.org the amount of attacks in the United States is on the rise. At least 45 of those 350 mass shootings were on school grounds, according to everytownforgunsafety.org.
In San Bernardino, 14 people were killed on Dec. 2, making it the most deadly mass shooting since Sandy Hook, almost three years ago to the date.
"It makes me sad to think that some people are unsafe, even going to school in certain places," senior Samantha Ross said. "It could be unsafe anywhere you go now."
With 102 school shootings in the past five years, security is a top priority for schools.
"I always say my number one job is to make sure all students feel safe at school," Chesney said.
In order to make the school safer, the UCS district made changes to the security policy. A major change including eliminating the green and red cards staff slid under doors to indicate if a room was safe or in danger. The cards did more bad than good, according to security officer Vic Patrone.
"The green card indicates to the bad guy 'we're in here and we're okay.' we do not want that," Patrone said. "The red card isn't going to be able to get put out when a room is being targeted."
In the event of a lockdown, police officers will now clear classrooms with an open door and bypass rooms with the door still shut and locked.
To follow suit with other schools in the district, there will be a security entrance added where visitors will be buzzed to enter the school, which will be added in the near future, according to Chesney.
"I'm glad that we are finally getting a security entrance," junior Nicholas Vince said. "I definitely think it will make me feel safer."
Within the past 10 years, there were zero actual lockdown situations.
"The good thing is we live in a very safe community," Chesney said. "We have really nice law enforcement agencies in the area that really work well with the schools, so we've got a lot going for us."