Charity basketball game honors alumnae's legacy
The Cassie Hines charity basketball game serves as an Ike tradition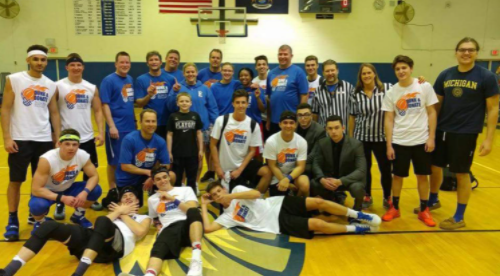 The annual Cassie Hines charity basketball game is a tradition at the school, but most students do not know why it is hosted. 
Cassie Hines was a student at Ike who graduated in 2009. She was diagnosed with cancer during her junior year. Hines didn't let her cancer become a setback and wanted to be treated just like everyone else, according to CHSCF.com (Cassie Hines Shoe Cancer Foundation).
"We used to have a dodgeball game at Ike and Cassie showed up to play, but it was known she just got back from her surgery," Student Council adviser Amber Bronson said. "I had to tell her she can't play, but she told me she doesn't have all the time everyone else has and she wanted to do everything she could. So I told her she's playing."
The game will be May 18th in the main gym during first through third hour. Students and staff can participate by playing or attending the game, but there is a fee to enter (cost is to be determined) and proceeds go to the CHSCF. Students who want to play must pick up a permission slip when announced and the first twelve students to turn it in are on the team.
Due to the pandemic, sophomores and juniors students have never experienced this charity basketball game, but it is an Ike tradition.
"She's just a kid who had a humongous impact on a lot of people in a very short period of time," Bronson said. "And it's important for all of us to embrace each other because we don't know what every day holds and live our lives like she did."