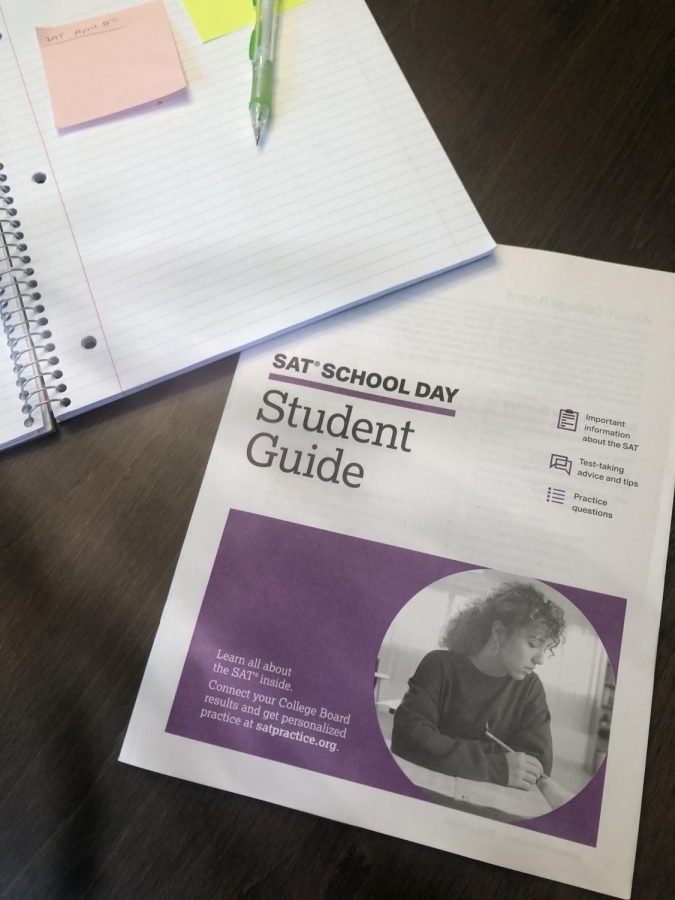 Danielle M Carlisi
After preparing for the SAT for years, all juniors take the exam in just a week away on April 13th, but the SAT is not the only standardized test the juniors need to be prepared to take after spring break.
"I personally feel that the placement [of the SAT]  wasn't the best, but we knew the test was coming so if we wanted to we had time to prepare," junior Conde Gonzalez said. "Personally I feel that it didn't benefit me as spring break was an interruption from the usual constant academics that would have benefitted us for the test even if it was solely to help in staying engaged."
Once the SAT is completed, juniors will take the WorkKeys exam on April 14th. The exam is part of the Michigan Merit Exam (MME), and if completed well, juniors have the chance to receive a National Career Readiness Certificate (NCRC) from ACT.
"I don't know what to expect for the WorkKeys and MSTEP portions [of the MME]," Gonzalez said.
Another part of the MME is MSTEP. All juniors must take the MSTEP and will be scheduled according to their English class from April 19th to April 30th. This exam is split into two parts; one social studies based and the other based on science, which will all be completed in one sitting.
"I do [feel prepared for the SAT]," junior Lilianna Rosol said. "I studied over break and I feel ready for it."