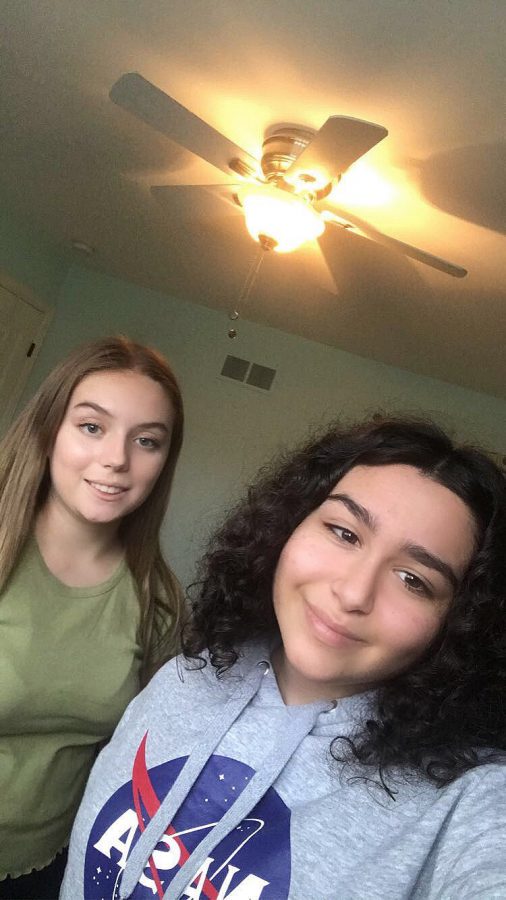 Virtual learning remains comfortable and relaxing, but many students face issues they normally do not encounter.
About 93 percent of households report that their children did some type of online learning, according to census.gov. This really takes a toll on students' mental health and grades.
Students face mental health challenges during remote learning since they do not receive the same education as compared to the classroom. They face feelings of anxiety, stress, and being overwhelmed when trying to complete assignments they do not understand.
Parents, siblings, pets and electronics prove to all be distractions that online students face. Dealing with these distractions makes it hard for students to focus and complete assignments while at home. This makes students endure an enormous amount of stress.
Many students already face difficulties taking tests, so combined with the distractions at home their grades undergo severe impacts for the worst. Full time in-person learning allows students to have the right atmosphere to properly take tests and quizzes.
Internet issues remain common as well. Students' Wi-Fi crashes and their computers die causing them to miss crucial class time and information that presents difficulties to make up. This often results in missing assignments or bad grades.
Additionally, sitting in bed or at the kitchen table for six to seven hours each day staring at a laptop creates not ideal situations. Full time in-person learning allows a good work environment that is easier to manage.
Students laying in bed all day doing remote schooling also means that they lack getting exercise throughout the day and stay confined to one area. While at school, students at least get up, walk around and switch classrooms every couple hours.
Social opportunities run scarce during virtual learning and offer no chances to talk to friends or collaborate on group work. This causes students to lose communication skills and valuable time with their classmates. Although some teachers choose to utilize breakout rooms, many students decide not to participate in them.
Some carry the opinion that students ought to not be back in-person full time since there is a possibility of Covid-19 cases rising. However, students follow social distancing guidelines at least six feet apart and follow the mask mandates by wearing their face coverings at all times.
While doing online school, students can try to remain positive and continue to do their best. Students can also benefit from things such as reaching out to friends more often and working out or going on walks to stay active.
Overall, students going back to school in-person full time remains the best call to make because students' mental health and education needs to be improved.