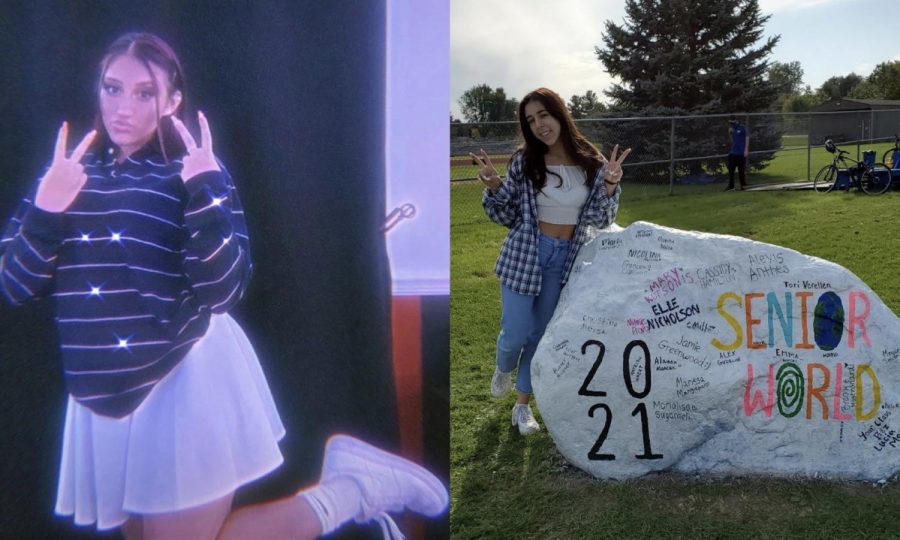 Over the past few years, thrift stores skyrocketed in popularity among teens, becoming the ideal place to find hidden fashion gems at lowered prices; but for some, the vast expanse of racks incites feelings of intimidation instead of excitement.
For a first-time shopper, thrift stores may feel more like a daunting task than an entertaining activity. The numerous, often disorganized racks likely seem discouraging, especially when unsure of what to look for and how to go about finding things. To avoid feeling overwhelmed, follow these tips and tricks to make one's shopping trip worthwhile:
Patience
Thrifting takes time. Expecting to go in for a quick browse of the aisles and find some amazing piece is wishful thinking. When planning a thrifting trip, schedule it on a day with little or no other obligations. That way, rushing isn't required, leaving one with much more time to intricately search for hidden pieces. Plan to spend most of the time flipping through racks and try not to get frustrated if the perfect piece isn't turning up. Pushing through and deciding to keep searching is the best way to find those unique items.
Section Hop
Unlike many retail stores, thrift shops display a wide variety of clothes from all sections. In addition to men's, women's and children's clothing, thrift stores sell shoes, home decor and many other miscellaneous items. When shopping for clothing, explore each section, regardless of labels. Some items become misplaced in incorrect sections or hidden by another shopper in an attempt to save them for a later date. Experimenting with the different fits and styles in other sections provides an opportunity to score unique pieces to add interest into a wardrobe. In the men's section, look for jeans, sweaters and outerwear, like flannels and jackets. In women's, tops, dresses and accessories make for stand-out pieces.
Get Inspired
Before any thrifting trip, get an idea of certain items or styles to search for. Looking through Pinterest or Instagram for outfit inspiration and keeping up on trends helps formulate ideas for what pieces to use to complete a look. With trends from past decades constantly resurfacing, thrift stores are the perfect place to find authentic pieces that stay on trend without breaking one's bank.
Look for Potential
It isn't often that people know thrift stores for their high-quality, perfect fit clothes. Instead, the appeal of their clothes is the low prices and eccentricity of their items. When looking through the racks, don't see the clothes as they are, but what they could be. Transform awkwardly fitting jeans into trendy cut-off shorts, a baggy shirt into an updated crop top or a stained sweatshirt into a tie-dyed masterpiece. Trying items on also helps one imagine the stylistic possibilities. What looks bland and boring on the hanger could look amazing when styled in a smart, fashion-forward way.
Go Virtual
Amid the pandemic, online shopping is more useful than ever and protects the health of everyone involved. To avoid in-person contact, using secondhand apps like Depop and Poshmark not only helps to maintain safety but cuts out the hassle of searching through racks. Several boutique Instagram accounts dedicate themselves to selling thrift store finds, some even based in bigger cities, like: New York City or Los Angeles, which provide an abundance of unique finds.