Working from home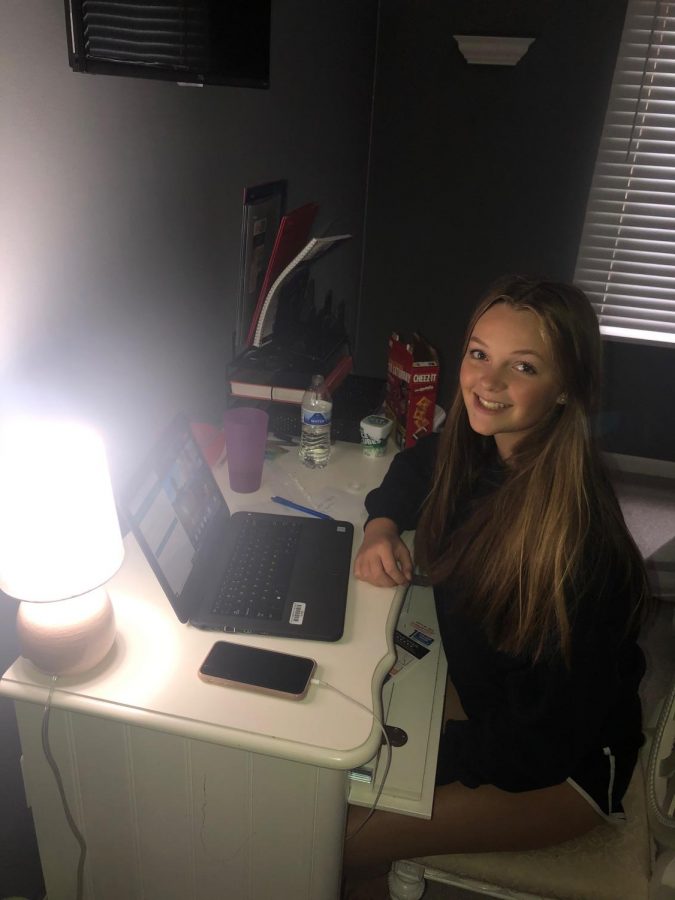 Q/A
What is your Favorite part about being online?
"My favorite part being online is being able to play 'Call of Duty' during classes and my teachers never know," senior Jacob Langtry said. "I also really enjoy the asynchronous time because it allows me to finish most work during the school day."
What is your least favorite part about being online?
"My least favorite part is adjusting to the different ways teachers give teachers assignments and how they are supposed to be submitted," senior William Goodman said.
What is the biggest challenge when it comes to learning online?
"My biggest challenge about being online is my eyes hurt at the end of the day, because of staring at the screen all day long," junior Brayden Schrieber said. "I also have a hard time focusing with the 2 hour time blocks." 
What makes your online experience better?
"My online experience has been pretty good; I get to lay in bed and work and it makes my online learning 10 times better," junior Madison Beller said.
Do you think your setup is more organized than rather being at school?
"I think I'm more organized at home mainly because we don't have many papers and worksheets since it's all computer work," junior Kira Stacey said. "I also got some new shelves and a desk organizer, so that I can make sure I keep all my stuff organized throughout my day."