Disconnecting in D.C.
Students and teachers share their perspectives on the educational value of the Washington D.C. trip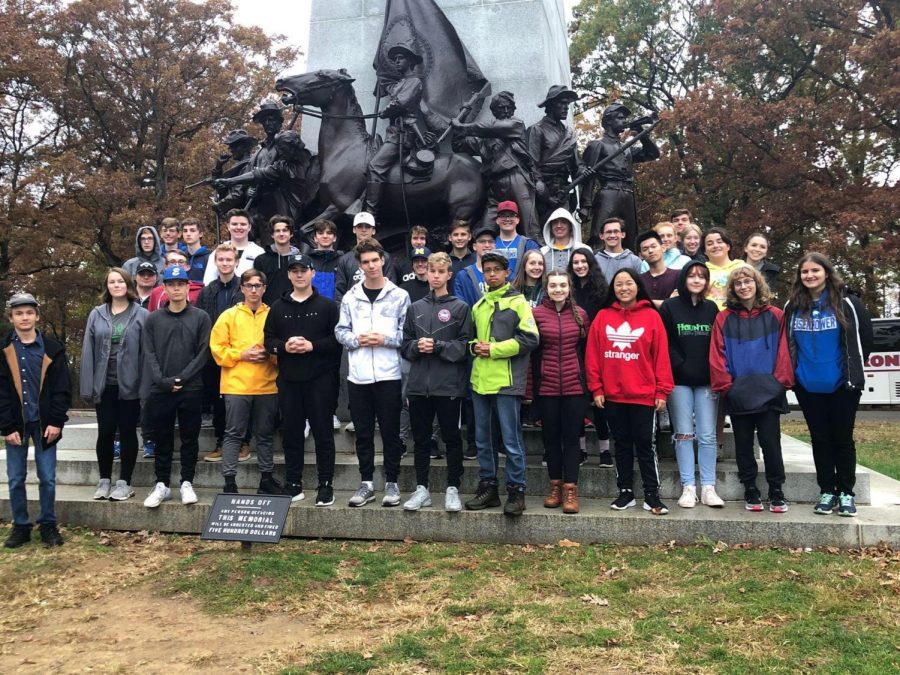 On Oct. 26 after a 10 hour bus ride to Gettysburg, 70 kids on the AP U.S. History trip exit the bus and enter into a giant circular building where their learning experience began.
"This was a purely educational trip, which are not common, so getting to experience one is an almost once in a lifetime thing," AP U.S. History teacher Shane Smith said. 
While on the trip, students experienced and learned about old and recent history. The most educational places actually reside in Gettysburg, where they went on a three hour tour of the battlefield, not Washington D.C.
"I just think it's an incredible opportunity and a great way to have learning come alive," principal Jared McEvoy said.
Most of the students on the trip enjoyed the entire trip, especially the time they spent with each other, according to the students who attended the trip.
"To be able to go on an educational trip with a plan of attack and an itinerary that has goals and learning objectives every step along the way," Smith said. "It's something you don't get very often."