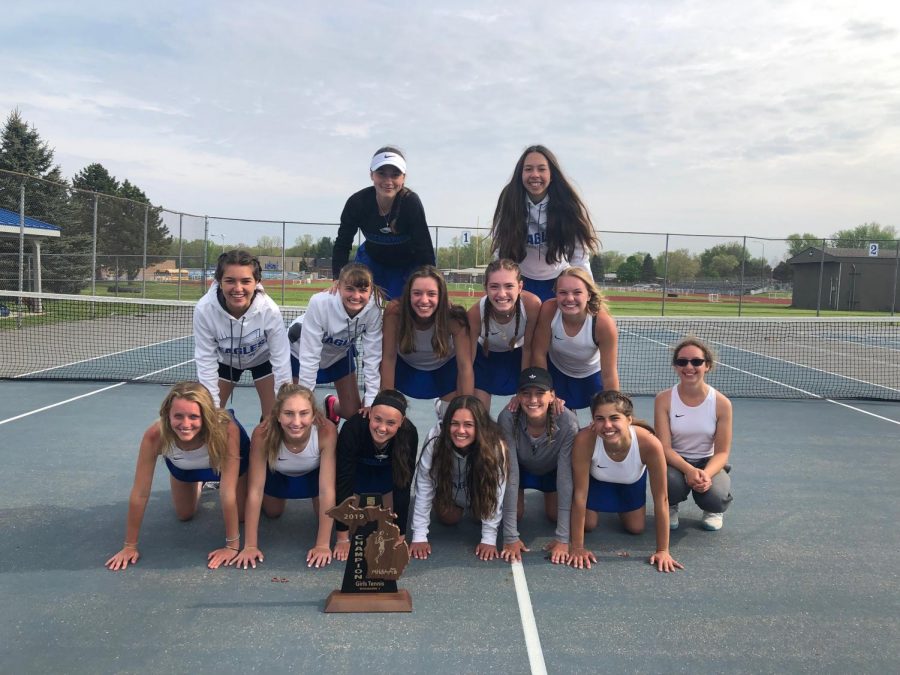 The womens varsity tennis team only needed 18 points to advance States. They earned 31.
"I'm super excited to go to States. We normally go every year, but it's definitely not something to just take for granted. I'm ready to just try my best," senior first doubles player Clare Henry said.
Out of the eight flight finals, the school was represented in every single one, coming away with seven out of eight wins. The event was highlighted by the second doubles final against Port Huron Northern High School (PHN) with the final score 6-7,tiebreaker score 5-7,  6-0, 7-5. The Eagle's won. The second doubles team consists of junior Paige and sophomore Elle Nicholson.
The sisters ended up losing the first set in a tiebreaker, but then the sisters went on to win the next two sets, and won the match.
"I was nervous, but me and my sister had a comeback so I had faith we were going to do it again," P. Nicholson said. "We stopped yelling at each other and started having them mess up, instead of us going for the winning shot."