Reduce holiday stress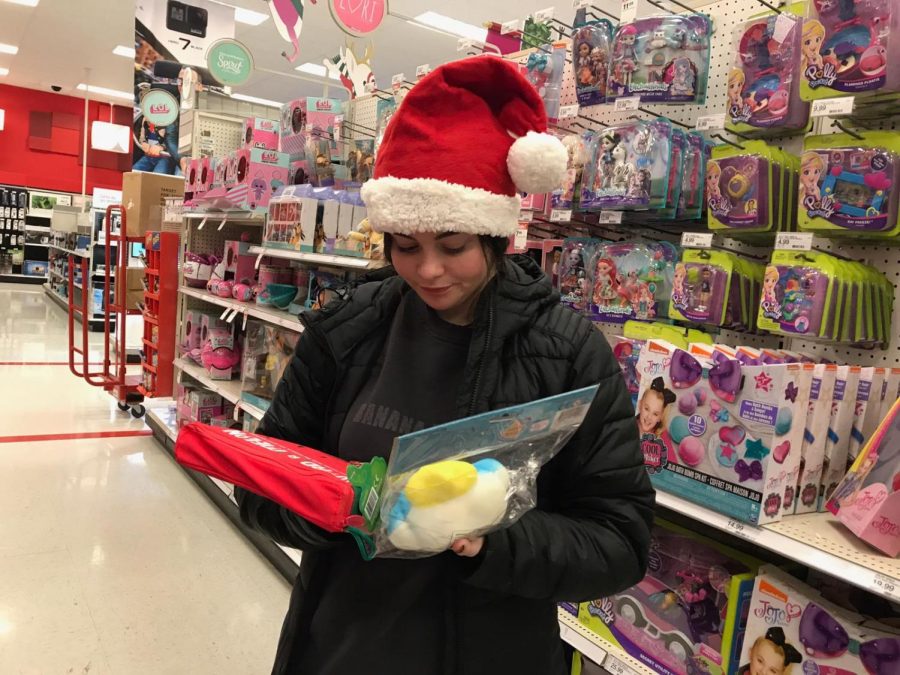 Jessica Barjuca, Staff Writer
April 16, 2019
Nearly a quarter of Americans reported feeling "extreme stress" during the holidays, according to a poll by the American Psychological Association.
The holidays are viewed as a fun time; however, there can be stress due to scheduling, family tension, finances and gift giving.
"I'm pretty stressed during the holidays because I want to find a good gift for all of my family members and I'm afraid that I won't get the right gift or they won't like it, so the stress level is always higher," sophomore Madeline Balog said.
Buying gifts can be stressful and not having desired funds to buy someone a gift can make it worse. A way to avoid gift buying stress is to create a financial balance sheet, according to therapist Dr. Kara Herrick. Setting up a spreadsheet is a way to figure out how much money can be spent on gifts, which will relieve stress.
Even with the financial means, it's challenging to pick a gift and holiday shopping can be filled with stress. A way to avoid the stress is to simply ask friends and family for ideas of gifts to get for them.
"To deal with the stress I just talk to my family and friends about it," junior Catherine Seguin said, "because they're obviously going through the same stress of also trying to get gifts for others."
And while gift giving doesn't typically result in a fight, many people experience stress due to family tension, according to Herrick.
One way to deal with family tension is to manage expectations and have realistic ones, so it's not frustrating, according to relationship expert Terri Orbuch. Another way to help is to bring a friend to family gatherings, according to Clinic Director Kurt Smith.
People work to make others happy, so they sometimes forget to care for themselves. Making time to care for oneself over the holidays can be enjoyed, according to Herrick.
"To take care of myself and relieve my stress I play a lot of Minecraft," junior Chase Poe said.
There are variety of ways to relieve stress and take care of oneself. Some activities include: meditation, exercise, yoga and listen to music.
"I try to get everything done as soon as I can," senior Gabbi Smiljanovski said,"so I can spend time with my friends and family."