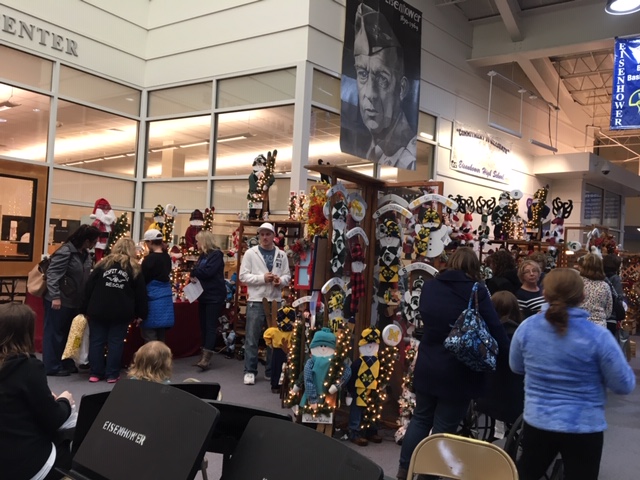 Debbie Brown
With the holidays rapidly approaching, the band hosts an opportunity to gift shop at the annual Santa's Craft Castle.
"Preparation for the Craft Castle is all year long. Physical set up for the show is five to six hours on Friday night and the day of the show is about a 13-14 hour day. It is definitely a huge undertaking that could not happen without the support from all the volunteers," Craft Castle coordinator Debbie Brown said.
This family friendly event for people of all ages will take place on Saturday, Nov. 17 from 9-4.
"My favorite part is the chocolate covered pretzels because they are delicious," sophomore Chloe Pierce said.
The craft show is the band's biggest fundraiser of the year, with profits going into the band program.
"This year, we are hosting the 35th annual Santa's Craft Castle," Brown said. We have a very good turnout each year. I always think more people should attend; it's a great show."