Key club cranks out the cakes
Key club works for a good cause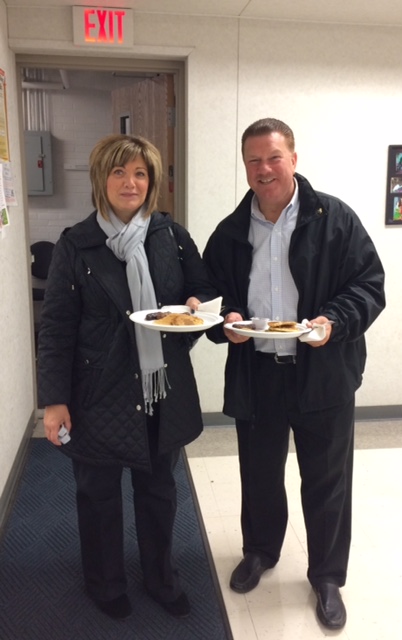 On a bright October morning, 15 key club members joined the Shelby Township Kiwanis Club to serve hundreds of pancakes and raise funds.
"It's a fun opportunity to be able to go out with your friends for Kids Against Hunger, because this event really means a lot to us in terms of helping our community and others," senior key club president Georgia Densmore said.
Approximately a dozen people, including State Representative Peter Lucido, came to enjoy a pancake breakfast at the Shelby Township Community Center on Van Dyke, on Oct. 9.  The breakfast was served from 10:00 a.m.-noon.
"The people who attend get the chance to help; in some small way they are contributing. There's community fellowship that goes along with the pancake breakfast. The Kiwnas and Key Club is working together to support the pancake breakfast, like being the workers," key club sponsor Linda Craun said.
The money raised by the Key Club will be used to package goods for the Kids Against
Hunger campaign in November.
"I think it shows that you don't only have to help people who are poor, even though that's good," sophomore Cayla Kadets said. "But you can also try to bring the community together with like some positive energy and just create a better atmosphere."